Luxe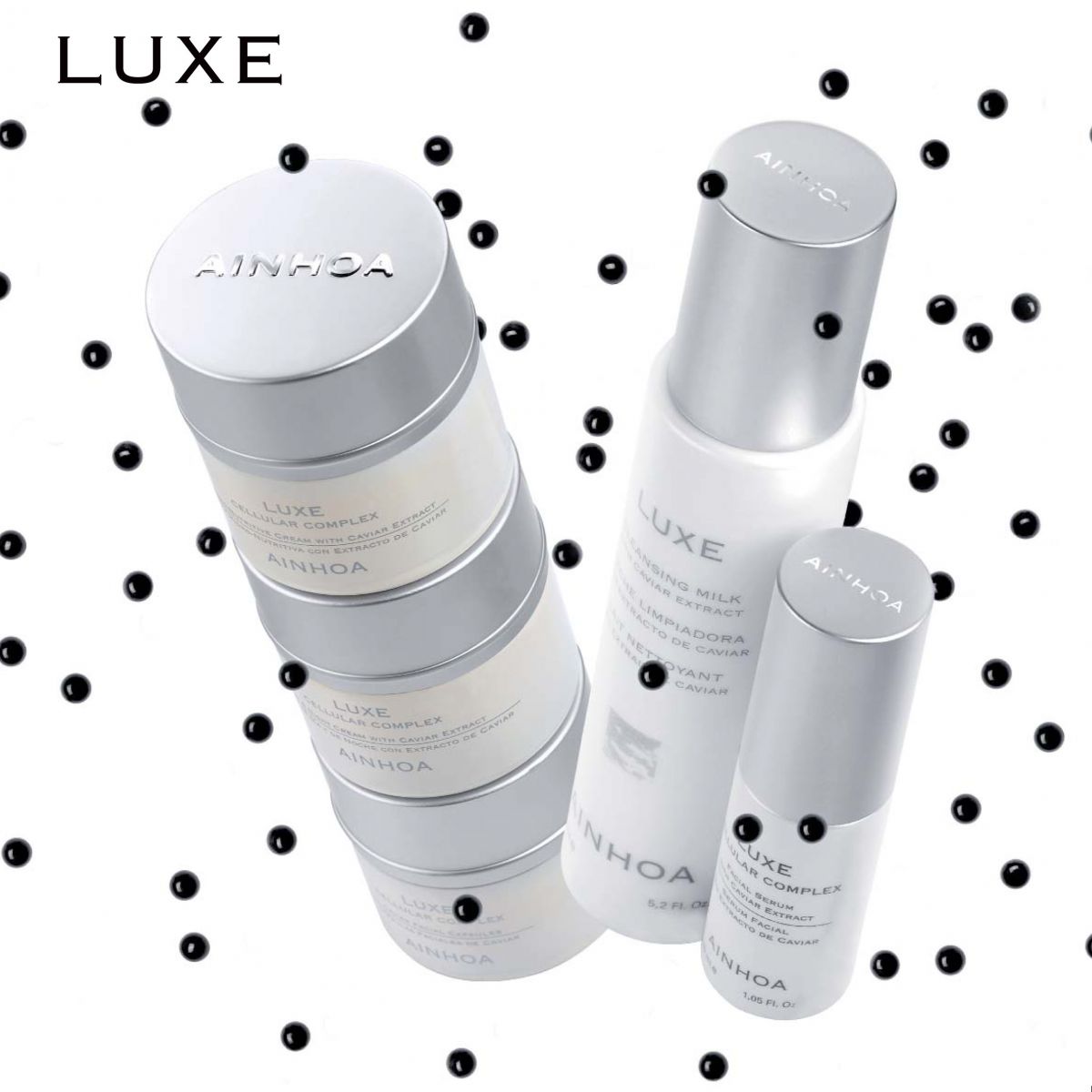 The LUXE range is based on an innovative cosmetic concept: Caviar Extract. It is a liposoluble extract prepared from Caviar (sturgeon eggs, especially Beluga; a white sturgeon) which comes from the Caspian Sea, especially off the Iranian shores.
Caviar Extract is rich in nutritive and restoring properties which help to stimulate, regenerate and renew cells. Caviar Extract contributes to the necessary elements for the well-being and maintenance of the skin's functions and vitality. It also improves the skin's texture, relief and all-round appearance.
PRODUCTS:
FACIAL SERUM

EYE ESSENCE

CLEANSING MILK

FACIAL TONIC

CAVIAR CAPSULES

DAY & NIGHT CREAM

HYDRO-NUTRITIVE CREAM

FACIAL MASK

FOAM FACIAL MASK

BODY CREAM

MAIN INGREDIENTS:
Caviar Extract, Vitelus, Phospholipids, Proteins, Mineral Salts, Phosphorus
DIRECTIONS:
For aged, mature and devitalized skins with extra need of regeneration.