Luxe Gold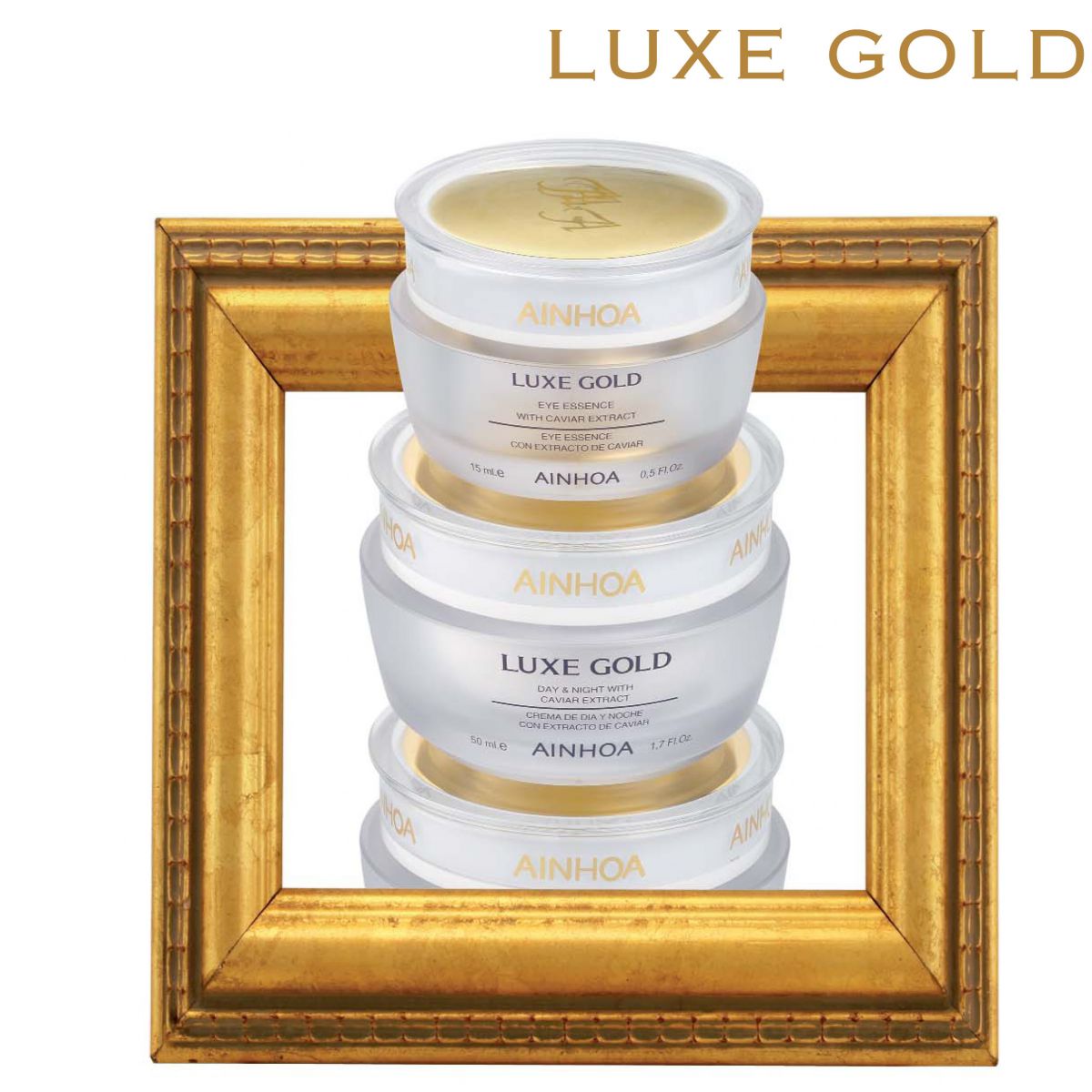 The LUXE GOLD range is based on the combination of two innovative and effective active ingredients. Caviar Extract which is rich in regenerative, revitalizing and nutritive properties, and Gold which stimulates cellular oxygenation, causing an immediate lifting effect and increasing the efficiency of other active ingredients.
This range has been designed to combat the aging process by diminishing wrinkles, improving the skin's texture and relief while also providing regenerative, nutritive and protective effects.
PRODUCTS:
EYE ESSENCE

FACIAL SERUM

DAY & NIGHT FACIAL CREAM

FACIAL MASK
MAIN INGREDIENTS:
CAVIAR EXTRACT: Regenerating and nutritive properties.

GOLD: Stimulates cells oxygenation, provides lifting effectand increases the effectiveness of the other actives.

HYDRATING LIPOSOMES: Keeps the water on the skin improving the hydrating grade.

VITAMIN E: Antioxidant, regenerating and protection action.

SOYA LECITIN: Revitalizing and nutritive properties.

SEAWEED EXTRACT: Cellular balancing.

GINSENG EXTRACT: Nutritive and revitalizer.
DIRECTIONS:
For aged, devitalized, dry and very dry skins with extra regeneration needs.