Oxygen
The OXYGEN range is composed by products which are completely necessary in these days and age where the external aggressions of the environment have an aggressive effect on the skin. As our organism needs oxygen to survive, our skin also relies on this to maintain strong and healthy, and helps to fight againts external agents. These motives have resulted in the need to create products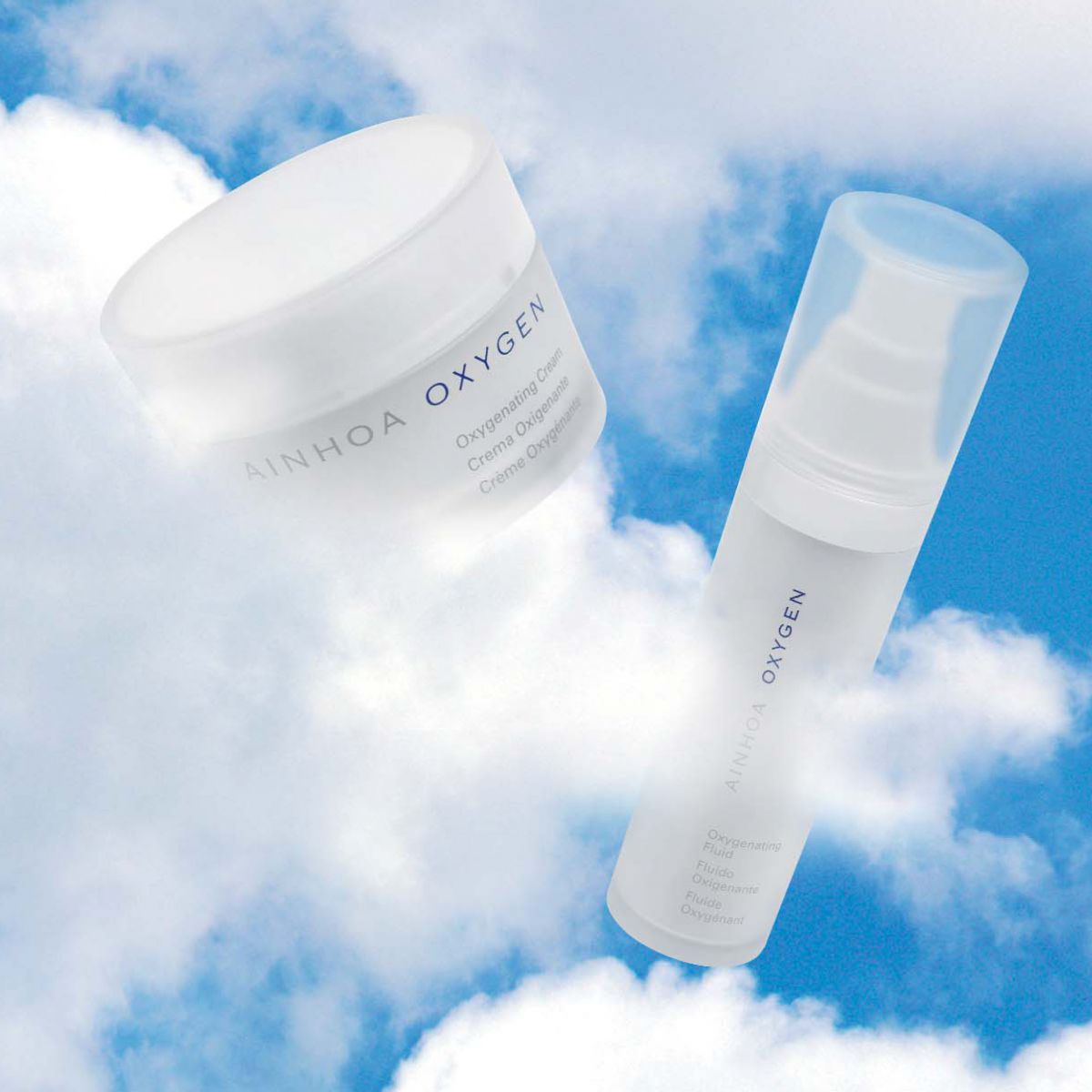 and treatments which principal objective is to provide oxygen to the skin, facilitating skin respiration and therefore helping purify, decongest and increase skin cellular growth, maintaining the skin's natural structure in perfect conditions. Oxygenated skin reflects vitality in the result of luminous and hydrated skin.
PRODUCTS:
OXYGEN FLUID

OXYGENATING CREAM

OXYGEN CONCENTRATE

OXYGENATING FACIAL MASK
MAIN INGREDIENTS:
KARITE BUTTER: Emollient and protective properties.

VITAMIN E: Anti oxidant. Against free radicals.

GLYCERIN: Moisturizer and softening properties.

GLYCOPROTEINS: Oxygenating and anti stress properties.

WHEAT PROTEINS: Oxygenating properties.

HYDRATING FACTOR: Keeps the water on the skin improving the hydrating grade.
DIRECTIONS:
For all skin types, especially those with symptoms of dehydration, congestion, or lack of vitality.