Specific Extreme, Stem Cells
STEM CELLS have the capacity to regenerate other cells, re-establishing functions in the tissues of the organism, including the skins. In the epidermis there are two types of stem cells: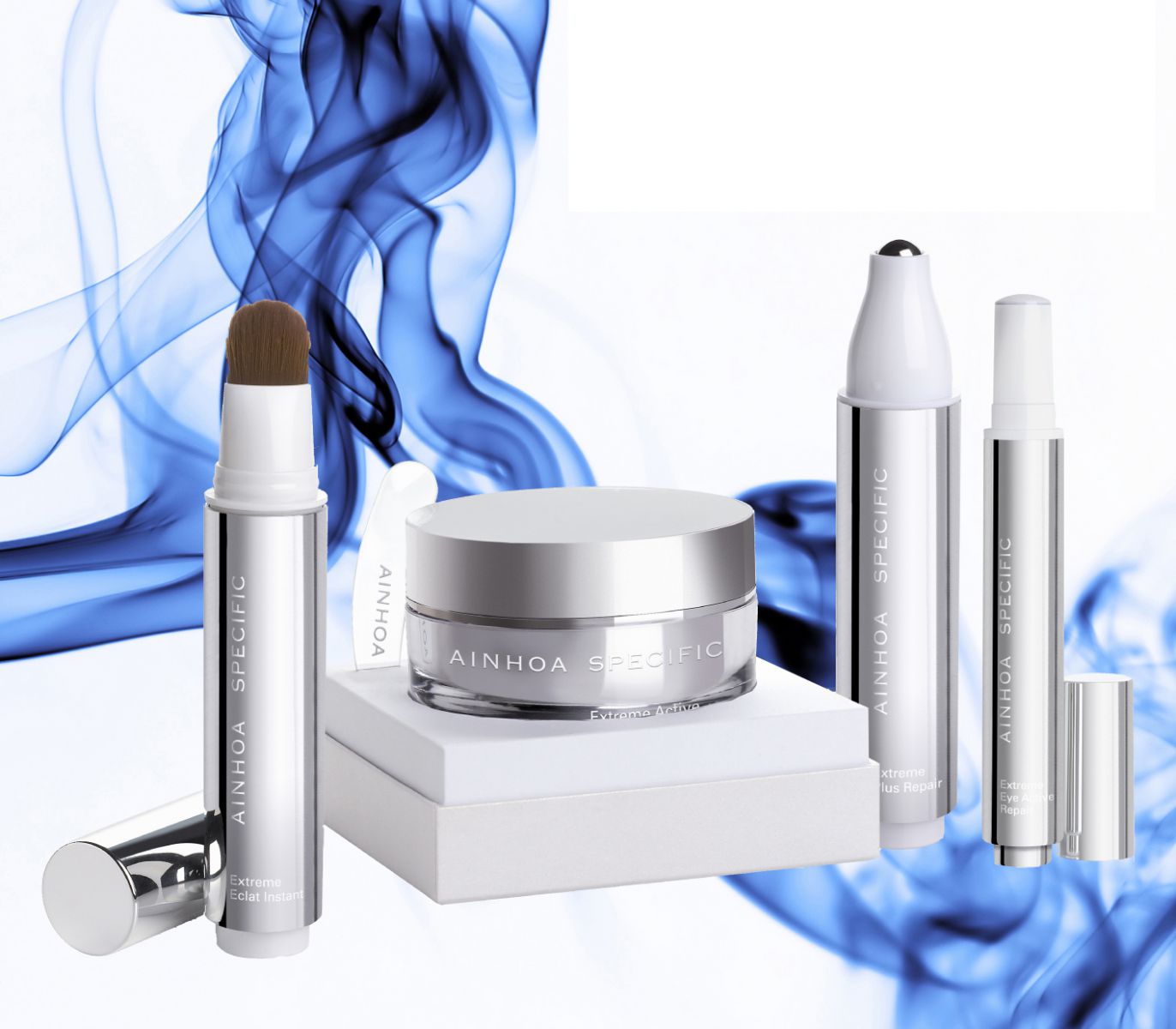 The ones which have the capacity to auto-renovate.

The ones which possses a differentiation factor to other cells.
There is a substantial loss of cells when skin ages, and thus wrinkles appear affecting all the layers of the skin, especially the Germinative Layer where Stem Cells are found. These begin to weaken due to internal and external aggressions. When just one Stem Cell disappears or is harmed, millions of other cells cannot be renewed.
Upon reaching a certain age, the natural process of cellular renovation begins to slow down, resulting in the loss of firmness and elasticity of the skin. The thickness of the epidermis decreases causing the appearance of wrinkles, blemishes, flaccidity and pronounced expression lines.
The main function of stem cells being the one of restoring skin cells, demonstrates the effectiveness to halt the passing of time.
Stem Cells presented in AINHOA products are obtained by extraction from halophyte plants, in this case Eryngium Maritimum.
PRODUCT:
EXTREME ECLAT INSTANT

EXTREME ACTIVE EYE REPAIR

EXTREME PLUS REPAIR

EXTREME ACTIVE REPAIR CREAM