Royal Jelly
The ROYAL JELLY range is designed to prevent and treat the consequences of dehydration and the aging process through the combination of its special components. It is a natural biological product which contains practically the entire group of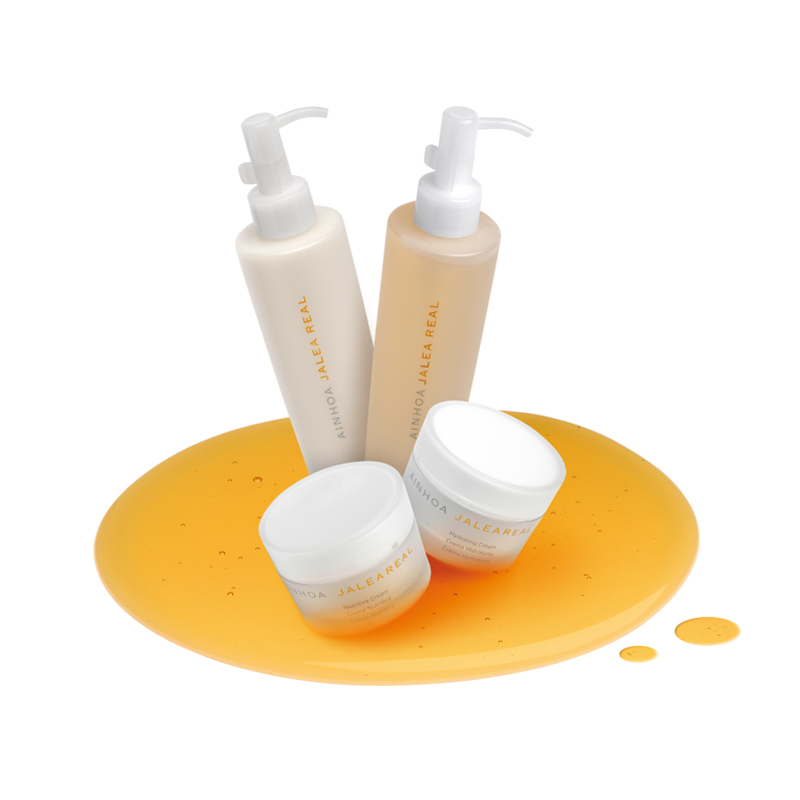 Vitamins B, C, D & E. Large amounts of amino acid and carbohydrates. It can increase tone, elasticity, flexibility and include natural antiseptic properties which act against surface bacteria.
PRODUCTS:
CLEANSING MILK

FACIAL TONIC

HYDRATING CREAM

NUTRITIVE CREAM

HYDRATING FACIAL MASK
MAIN INGREDIENTS:
ROYAL JELLY: Metabolism activator, delays the skin aging and has nourishing power.

CHAMOMILE EXTRACT: Calming, scar remover, anti-inflammatory and softening.

THYME EXTRACT: Blood circulation activator.

MARIGOLD EXTRACT: Nutritive and revitalizer.

HYDRATING FACTOR: Keeps moisture on the skin and improve the hydrating grade.

VITAMINS A & F: Balance and protect the dry skin.
DIRECTIONS:
For dry, dehydrated, tired and devitalized skin types.