Luxury Diamond
The LUXURY DIAMOND range has been especially designed to combat the skin's aging process due to its innovative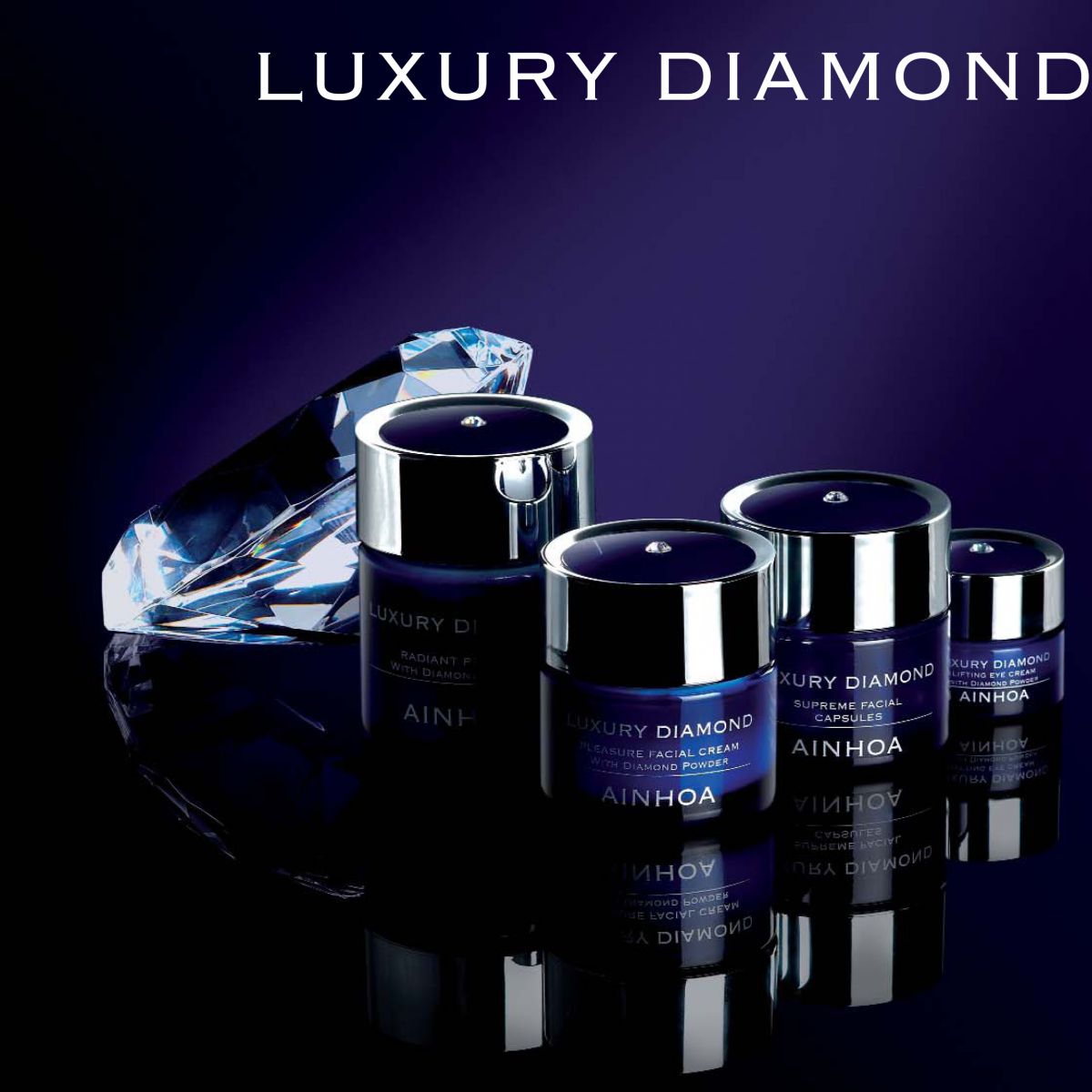 component - Diamond Powder. This mineral ingredient, with the help of retinol and other anti-aging proteins, regenerates the skin and has a protective action against external aggressions. Furthermore, thanks to its nutritive and anti-free radical properties, it provides elasticity and diminishes wrinkles.
PRODUCTS:
RADIANT FACIAL PEELING

CAVIAR CONCENTRATE WITH DIAMOND POWDER

CAVIAR LIFTING MASK

PLEASURE FACIAL CREAM

LIFTING EYE CREAM

SUPREME FACIAL CAPSULES

CAVIAR REVITALIZING COLOUR CREAM
MAIN INGREDIENTS:
DIAMOND POWDER: Regenerating and anti free radicals properties.

RETINOL MICROCAPSULES: Antiageing active that increases the natural regeneration.

RODOCROSITE: Dinamizesthe tired and stressed skin.

ARGIRELINE® and MATRIXIL®: Antiageing peptide that helps to diminish the wrinkles.

VITAMIN E: Antioxidant and anti free radical activity.

ARBUTINE EXTRACT: Skin color unifier agent.

CERAMIDES: Improve the epidermis cellular cohesion.
DIRECTIONS:
For aged skins, with wrinkles and lack of elasticity.