Luxury Diamond
LIFTING EYE CREAM
Description:
Creamy emulsion and latest generation anti-wrinkle treatment which combats expression signs. Based on the concepts which inspire the last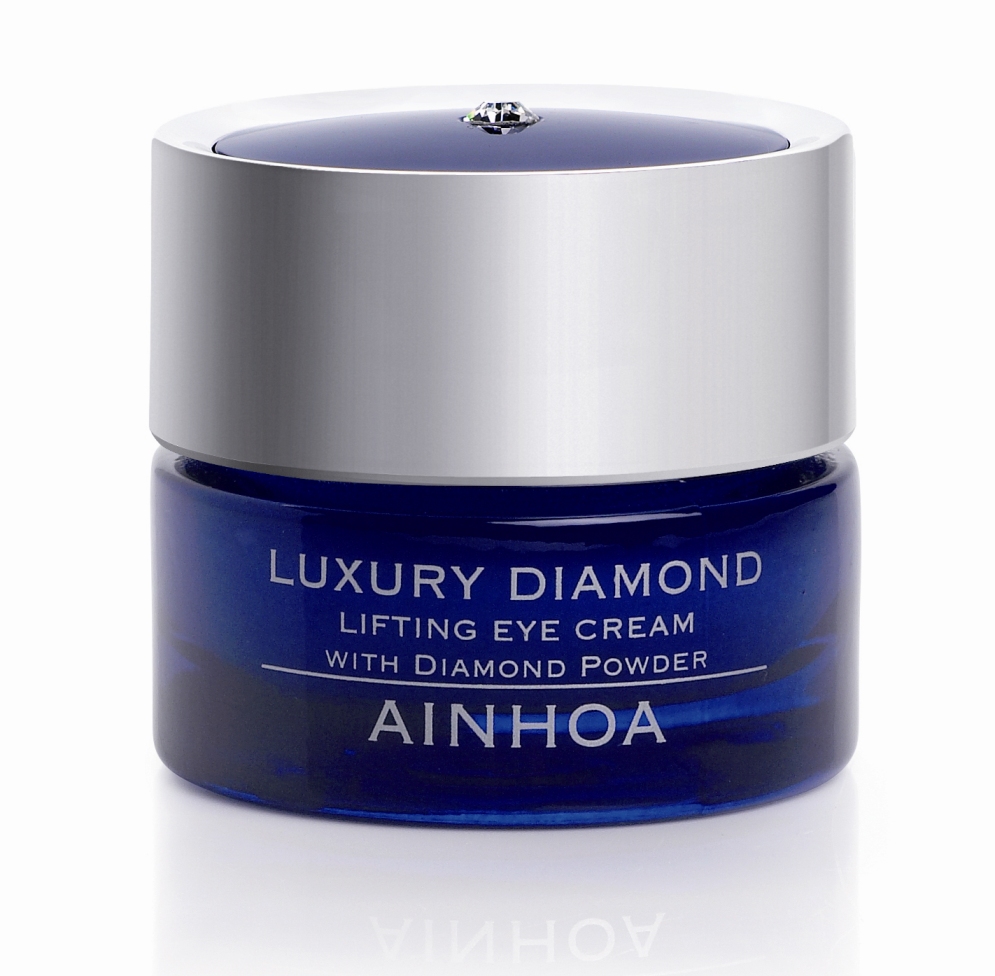 trends of aesthetic surgery, it constitutes an effective response against the skin ageing process on the delicate areas around the eyes, which is constantly exposed to micro-tensions originated by facial expressions (smiling, crying, anger, winking...) which cause, day after day, evident skin marks.
Apart from being a fast absorbing, light base with a soft texture, it also includes many anti- wrinkle actives that work on the eye contour where these contractions are produced. In addition, it has a treating action over wrinkles making their progression difficult and minimizing the lost of skin elasticity.
It contributes to unify the skin's surface and also improves the appearance of the eye contour area, making it smoother and more comfortable. Its action is complemented with a blue reflection when applied, this adds brightness and radiance to the treated area.
How to use: Apply once or twice a day with soft circular movements around the eye contour area (insisting on areas affected with wrinkles and/or expression lines) until its total absorption. It can be used as a make-up base.

Main ingredients: Argireline®, Matrixil®, Polimetilmetacrilate, Vitamin E, Saccharomyces Cerevisiae Derivate, Sweet Almonds Derivate, Mint Piperita Derivate, Bisabolol, Interference Pigment & Diamond Powder

Capacity: 15ml