Luxury Diamond
PLEASURE FACIAL CREAM
Description:
A new product concept based on mineral cosmetics which offers different skin protective actions. It mainly helps to combat against the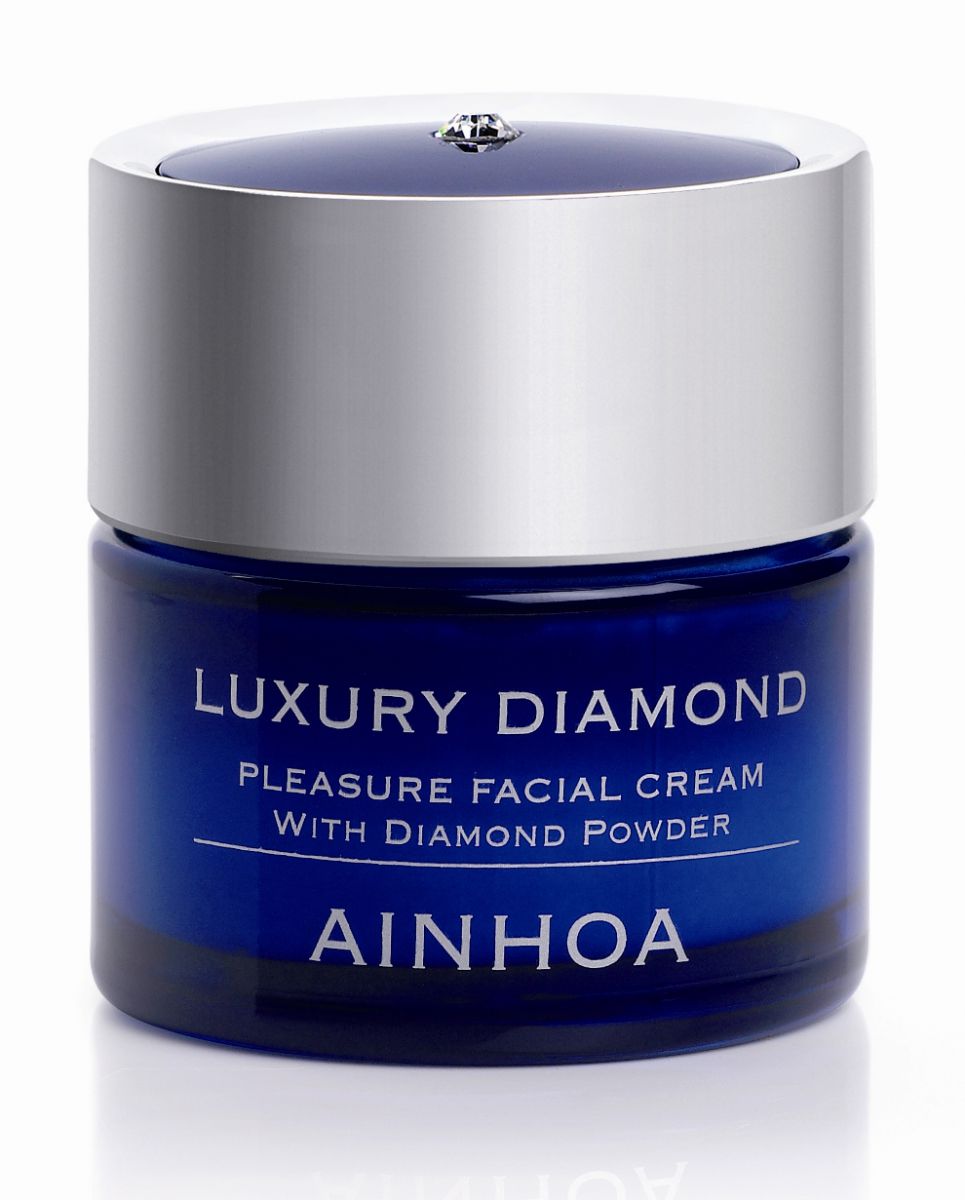 effects of skin ageing.
It is a hydrating and creamy emulsion which provides the necessary elements to guarantee resistant skin, less sensitive to the harmful effects of the environment, prepares the skin for its daily exposure and helps to diminish wrinkles. It constitutes a dynamic skin treatment that includes vitaminic derivatives which increase natural defense mechanisms.
How to use: Apply morning and night with a soft massage over the face, neck and neckline.

Main ingredients: Vitamin A Microcapsules (Retinol), Diamond Powder, Rodocrosite, Karite Butter, UVB Solar Filter, Vitamin E, Condroitin Sulphate, Hydrating Biossacharides & Arbutine Extract

Capacity: 50ml