Whitess
The WHITESS range has been especially designed to unify skin color, giving a light tone to the face and avoiding over pigmentation. It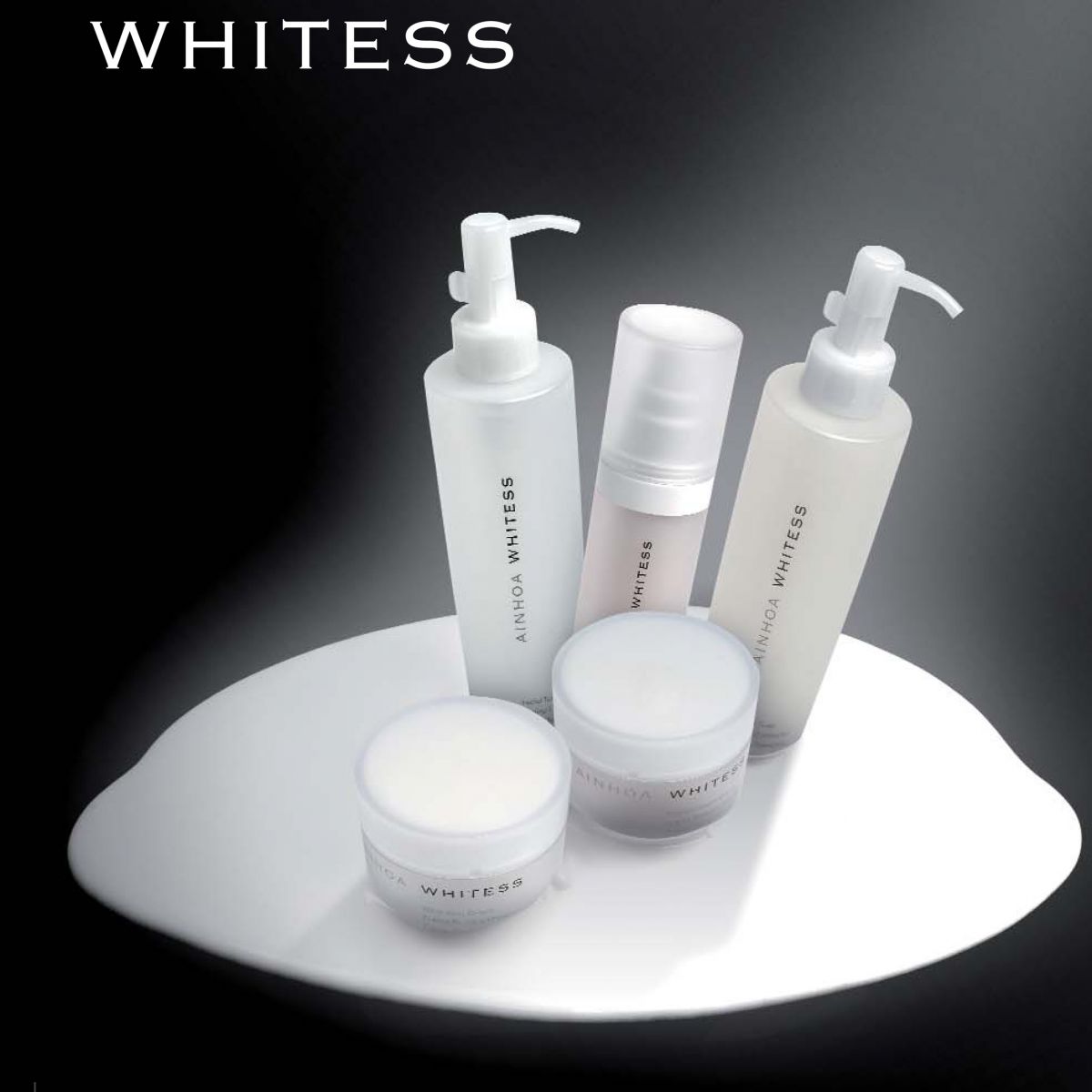 increases the skin brightness and provides a uniform and light tone to the skin, protects from environmental aggressions and restores skin elasticity and firmness.


PRODUCTS:
WHITENING COMPLEX

FACIAL MASK

DEPIGMENTANT FLUID

WHITENING CREAM

FACIAL TONIC

FACIAL CLEANSING SOAP

DEPIGMENTANT CREAM
MAIN INGREDIENTS:
ARBUTINE EXTRACT: Depigmentant, hydrating and softening.

AHA (Alfa-hydroxyacids): Reduce the corneous layer improving the skin surface.

DEPIGMENTANT AGENTS: Balance the overpigmentation.

HYDRATING FACTOR: Keeps the moisture on the skin improving the hydrating grade.

MENTHOL: Astringent, antiseptic and analgesic.

LACTIC ACID: Accelerates the natural exfoliation, cutaneous balance and improve the skin's softness, elasticity and shine.

HAMAMELIS EXTRACT: Astringent and decongestive.

UREA: Hydrating properties.

BISABOLOL: Calming, anti-inflammatory and softening.

SOYA PROTEINS HYDROLYZED: Nutritive and revitalizer.

UVA+UVB SOLAR FILTERS: Guarantee the solar protection against the harmful effect of the solar radiations.
DIRECTIONS:
For all skin types, recommended for over pigmented skins.