Luxury Diamond
CAVIAR LIFTING MASK
Description:
This mask provides an instantaneous lifting effect to the skin. Also, it prepares the skin acting as a skin balancing factor. It smoothes the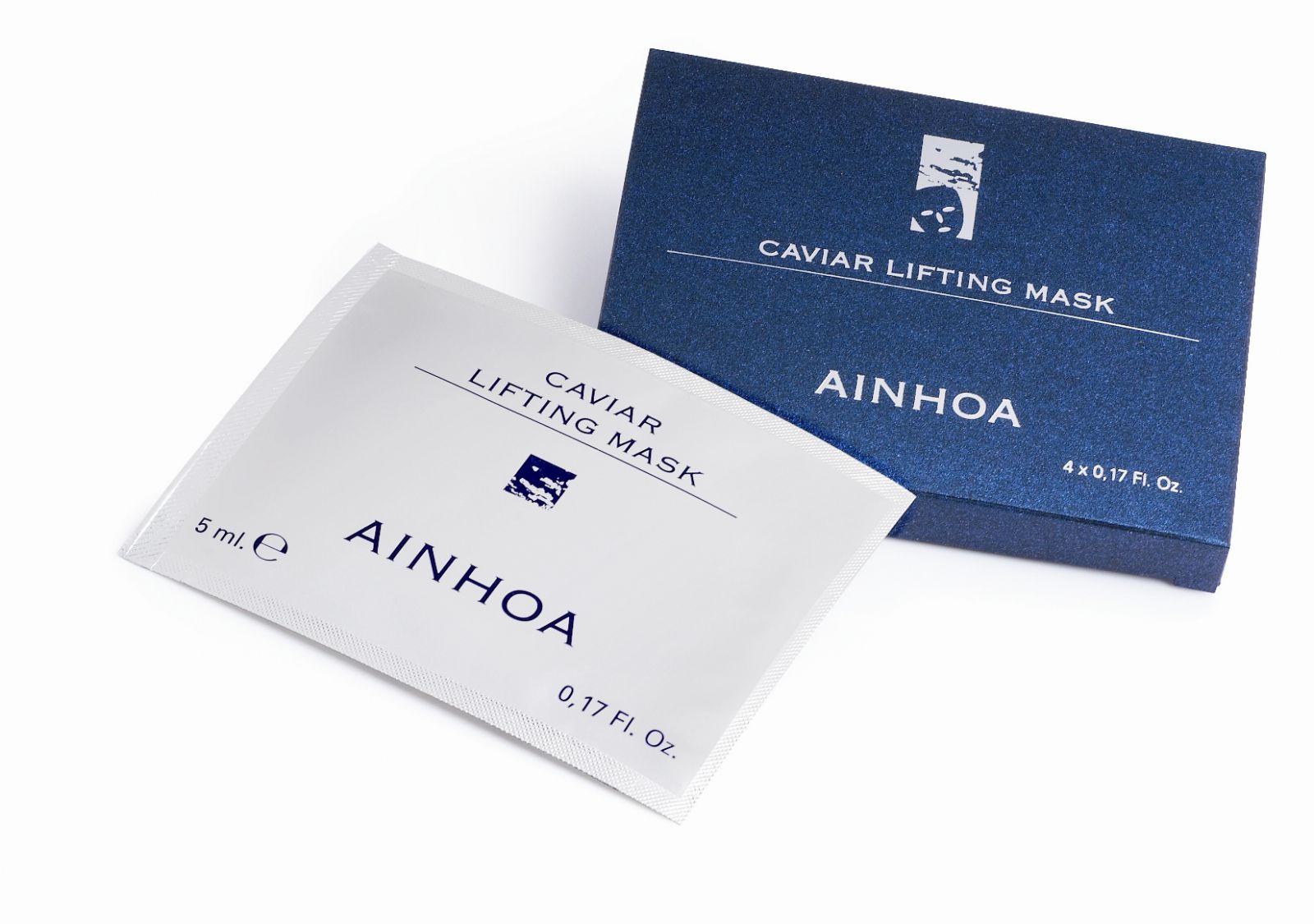 epidermis and helps maintain optimum conditions of wellbeing and comfort. It increases elasticity and skin flexibility and gives a luminous look.

This mask regenerates and deeply moisturizes due to its composition containing Caviar Extract, it also includes other active ingredients of easy absorption producing great results.

Caviar Lifting Mask is a product which provides an immediate beautifying effect, of fast and easy application, perfect for home use. In only a few minutes, the skin will receive a healthy look and symptoms of fatigue will disappear.
How to use: Once make up is removed, open the sachet and extract the mask is ready to be applied directly onto the skin. Leave it to work for 5-10 minutes and then remove. Make up can be applied once the product is completely absorbed.

Main ingredients: Caviar Extract, Collagen, Orange Blossom Extract, Propylenglycol & Sodium Hyaluronate

Capacity: 4u x 5ml