Specific Extreme, Stem Cells
EXTREME ECLAT INSTANT
Description:
A serum concentrate of immediate effect, with a notable tensio-active action, vigorousness and leaves the skin soft. It also helps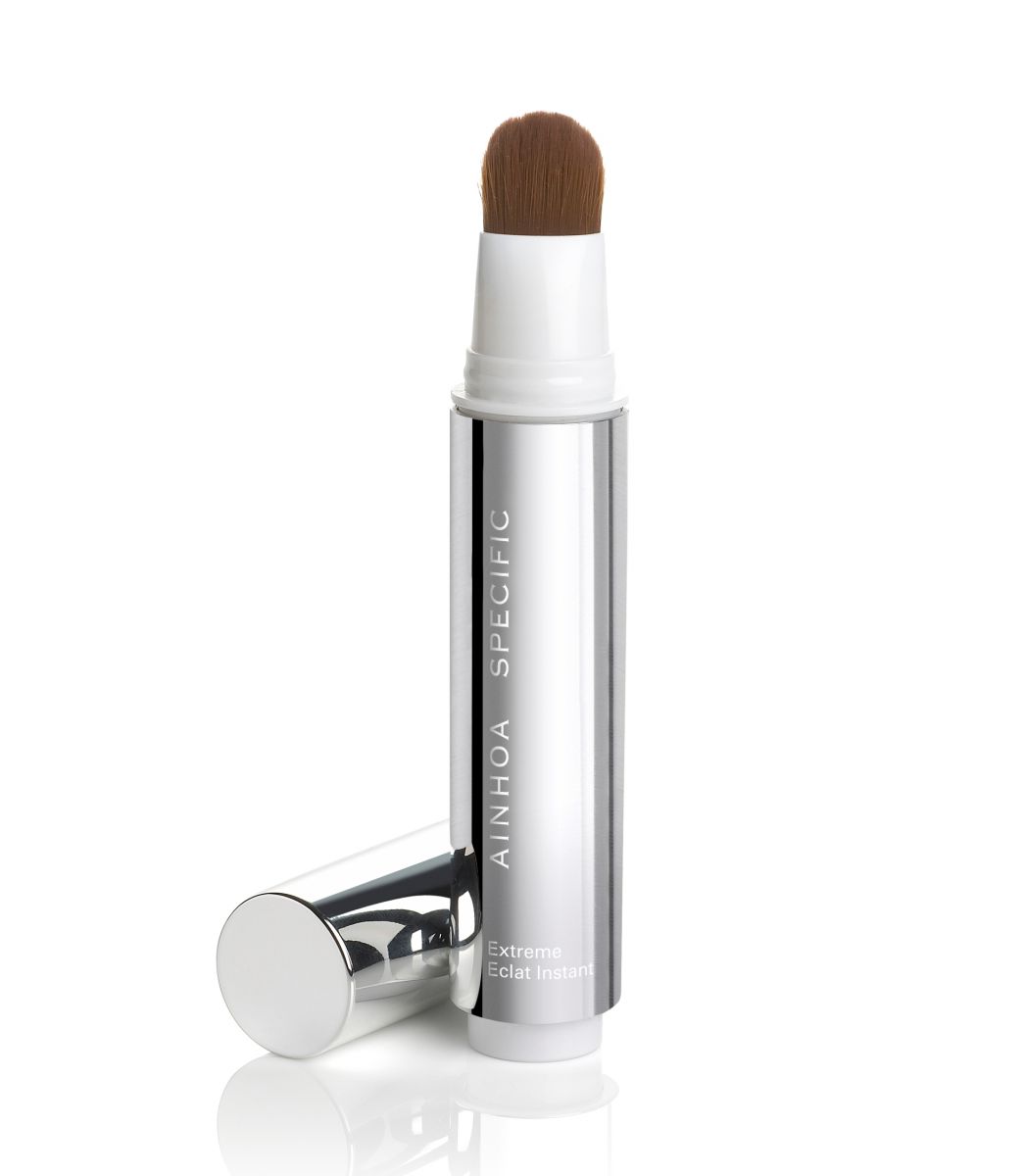 to delicate, relaxed and relieved of tensions. The serum is absorbed filling in the creases and relaxing the expression lines. Due to the perfect combination of pure and active ingredients, this serumis an ally to the skin in caring for and heading towards beauty and a youthful aspect.
The two most prominent active ingredients in the serum are:
LIFTING COMPLEX of SESAME PROTEIN EXTRACT

NAB SIBERIAN GINSENG
The serum is presented in a recipient with an built-in application brush, which facilitates the distribution and absorption of the product, that also improve the vigourizing and tensing actions of the skin.
Directions: Recommended flaccid and aged skins, with either shallow or deep expression lines.
How to use: Apply to the skin after cleansing and toning, especially to the eye and lip contour. To have the best result, apply with the help of the application brush then leave to absorb. (AVOID DIRECT CONTACT WITH EYES)
Main ingredients: Sesame Protein Extract Lifting Complex, NAB Siberian Ginseng, Wheat Germ Oil, Caffeine, Hydrolyzed Fruit Acids, Tocopheryl Acetate (Vitamin E), Apricot Kernel Oil, Oat Kernel Extract, Sea Water, Green Algae Extract & Hyaluronc Acid